3대째 보석의 명가 임보석은
품질 가격 신뢰를 바탕으로
고객만족을 최우선으로 고객님과 영원히 함께하는 기업으로 노력할 것을 약속합니다.
SINCE 1981
Rim's Fine Jewelry Corporation
Express your love with custom made to reflect their style and the occasion from Rim's Fine Jewelry.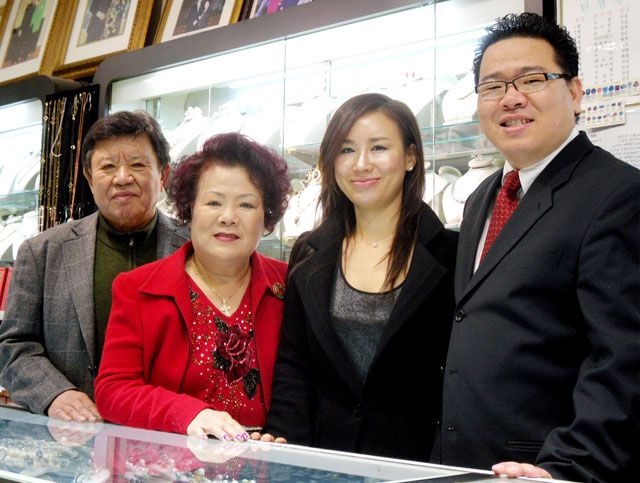 Rim jewelry corporation was established in the year 1981. In 1996 Im jewelry corporation began as one of Americas leading manufacturers of 24k gold products. Currently gold coins and other 24k gold products are manufactured for leading USA banks, and other corporations.
Ikhwan Rim the current president of Rim Jewelry Corporation has the experience as a 3rd generation jeweler Rim jewelry Inc. provides superior quality and craftsmanship (Ikhwan Rim president). We persists on the policy of "no fault, no flaw in all quality control process". We will reject all 24k jewelry that does not meet our stringent standards. We are proud to announce that, Rim Jewelry 24k gold product return rate was less then 0.2%. As a 3rd generation jewelry company, our foundation is Diligence, Strictness, Faithfulness, and Creativeness.
제품 생산 과정
저희 임보석은 자체 보석 공장을 가지고 고객님이 원하시는 세련된 제품을 직접 생산 가공 합니다.
이세상에 단 하나뿐인 보석으로 고객님의 사랑하는 마음을 전하세요.